West Liberty University's Staff Advisory Council is excited to bring a new campus-wide Peer to Peer Recognition Program for all levels of  Staff and Faculty in which to participate. The nomination form is simple and a way to recognize a staff member for going above and beyond, besides a usual "Thank You" email. Make someone's day and nominate them today!
 For more information or questions on this peer to peer staff recognition program, please contact Staff Advisory Council at staff.council@westliberty.ed
Thank you Terrific Toppers for all your terrific work! We appreciate YOU!
May 2023
Laura Willis was nominated by Stephanie North. Here is what Stephanie had to say about Laura:
"During a time of transition Laura has been asked to take on additional duties and she is dedicated and works hard to get the job done. She always puts the students first. She is an asset to the Registrar's Office and the entire Enrollment Services Team!  "
Emily D'Aquila was nominated by Diana Harto. Here is what Diana had to say about Emily:
"Emily initiated, created and implemented a new online orientation for faculty and staff, which just launched this month. It took months of extra time and effort, in addition, to hiring and onboarding all of our faculty, staff, adjuncts, temporary, casual employees and GA's.
April 2023
Aaron Kuhn was nominated by Michelle Panepucci. Here is what Michelle had to say about your terrific work:
"In the role of Admissions Counselor, Aaron always goes above and beyond to help prospective and current students and their families. Aaron's presentation skills are top notch! He not only pays attention to detail when creating presentations, he effectively communicates to his audience. I appreciate Aaron's creativity when it comes to writing emails or designing graphics for social media posts. Overall, Aaron deserves to be recognized and thanked for his dedication and passion, not just what is shown through his work, but also shown for representing West Liberty as an institution."
Kate Billings was nominated by Ryan Glanville. Here is what Ryan had to say about your terrific work:
"Kate Billings is involved in so much of what happens on our campus. She participates in numerous committees and most activities and events at WLU. Her professionalism, get the job done attitude and willingness to help out wherever and whenever possible demonstrates the highest level of commitment to our students' experience here at West Liberty. She is admired and respected by students, faculty, and staff alike. Kate's expertise, institutional knowledge and personal relationship with the campus community is not only 100% genuine, but also 100% positive. Thank you Kate for being a Terrific Topper! "
Ray Prayear was nominated by Chasity MCConaughey. Here is what Chasity had to say about Ray's terrific work:
Ray goes above and beyond EVERYDAY! He is always helping out where needed. He does a great job in his buildings and is extremely knowledgeable with all the cleaning chemicals and machines we use! His positive personality and smiling face is always a delight to see throughout the day. Ray is nothing less than an absolute asset to the WLU team!
Izzy Bennett was nominated by Phil Kent. Here is what Phil had to say about Izzy:
"Izzy has been a AV liaison for Marketing Capstone presentations and Hughes Lecture Series at the Alumni Room Alcove. Izzy has also been working with Presidential Search Team AV setups. Izzy has been instrumental in Group Meeting AV setup on campus. This requires organization and flexibility to assist all of the different groups."
Matt Delfine was nominated by Phil Kent. Here is what Phil had to say about Matt:
"Matt has been working with the new WLU Maint Workorder system and has been setting up mobile devices to aid the WLU Maint Department. Matt has been working with Group presentations as well and has been a great contributor to the campus."
Michelle Panecpucci was nominated by Jaclyn Lander and Missy Thornton. Here is what they had to say about Michelle:
" What hasn't she done? Michelle has taken on many roles in the department in the absence of a director. She works hard to make sure she's available to help with our daily needs if we need something. She is the glue to our department, without her we would fall apart. We truly appreciate her as a boss, we couldn't ask for a better one! "
March 2023
Dawn Gainer was nominated by Christy Bennington. Here is what Christy has to say about Dawn:
"Dawn is an asset to Student Health Services. She is friendly, flexible, and willing to do whatever is needed to best serve our students and our department."
Cyndi Gallway was nominated by Diana Harto. Here is what Diana had to say about Cyndi:
"During a time of transition, Cyndi supported two areas for 3+ months.  As the Administrative Assistant for the College of Education and Human Performance, she stepped into helping out the President's Office for administrative support. Two demanding areas. Cyndi did it with a smile and positive attitude everyday.  You are appreciated.  Thanks for being a Terrific Topper, Cyndi!"
Michelle Stack was nominated by Marcella Snyder. Here is what Marcella had to say about Michelle:
"Every piece of mail, every package we order or send, is managed through the College Union Office. Michelle manages this office with student staff support and no full time employee support. She is consistently helpful and friendly to students, faculty and staff on campus. On more than one occasion she has been available during non-business hours to assist with needs of students or campus. She also is a mentor and support to the student employees who work with her in the office. She makes more of an impact on some of them than she probably realizes."
Phil Carl was nominated by Diana Harto. Here is what Diana had to say about Phil:
"Phil stepped up to chair the Employee Engagement Committee, partnered with the Interim President and vendors/contacts to lead WLU's 2023 Employee Appreciation initiative. I've heard positive comments all around campus. Thanks for being a Terrific Topper, Phil!"
Michelle Heath was nominated by Kelly Baker. Here is what Kelly had to say about Michelle:
"Michelle goes above and beyond every day in fulfilling her daily duties. She is dependable and is always willing to help in any way she can, with anything that is asked of her. She is a tremendous asset to the WLU staff."
February 2023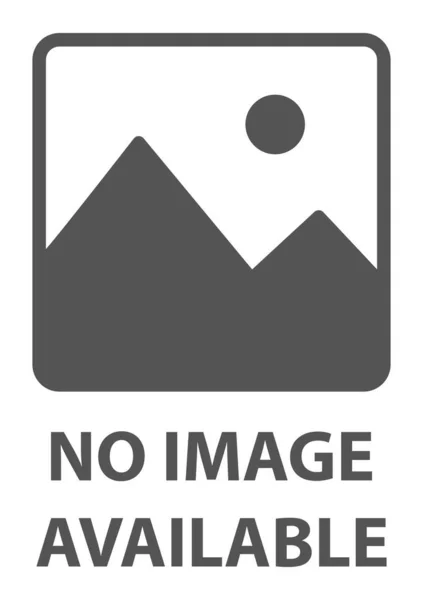 Mr. Tom Estlack was nominated by Tammi Secrist. Here is what Ms. Secrist had to say:
"In his duties as Web Designer/Webmaster, he came across an insecure form that was being used for sensitive information. He not only found the issue but worked to correct it and educate those on the importance of web security"
Ms. Kayla Waialae was nominated by Dr. Sherry Rocchio. Here is what Dr. Rocchio had to say:
"Kayla has been a wonderful asset to the graduate studies program. She works hard as the Program Coordinator and does a wonderful job.  She has gone above and beyond in helping myself and all the enrolled students making the admissions process easy."
December 2022 Nominees
Ms. Chastity McConaughey was nominated by Mr. Brad Forshey. Here is what Mr. Forshey had to say, "Chastity is an asset to the WLU campus. She goes above and beyond her duties. Her contagious personality and attention to detail in her daily duties are second to none. She takes ownership of her responsibilities and it shows in her work."
October 2022 Nominees
Mr. Anthony Salatino was nominated by Ms. Diana  Harto. Here is what Ms. Harto had to say, "Sal is one of our 'unsung heroes' on campus. Most of his work is behind the scenes with full monthly campus inspections, insurance claims, fire marshal visits, and much more. In 2022 we had the most health and safety related employee trainings under Sal. There's another side of Sal. He strives for Living a Healthy Lifestyle and he is more than happy to share tips and he does it well. In fact, Sal facilitated one of the workshops at the 2022 Faculty/Staff Institute – Living a Healthy Lifestyle. Since that time there have been many requests for Sal to present on this topic that includes things like; better sleep, mindfulness, movement, and nutrition, for which more than 75 students, staff, and faculty have attended. Sal is humble and to quote him he says, "I am proud to do this so employees and students can be their very best not only in their job, their studies, but in life." Sal makes a positive difference. Thank you Sal!"
September 2022 Nominees
Mr. Izzy Bennett was nominated by Ryan Glanville. Here is what Mr. Glanville had to say, "Izzy consistently lends his expertise to numerous campus events and committees with Technology needs and issues. On numerous occasions, he has dropped what he was doing to come to the rescue at Campus events and BOG meetings in the past several months. He and the Office of IT do so much for our campus and I believe Izzy especially deserves recognition for consistently going above and beyond and being a "Terrific Topper." Thanks for all your support Izzy!"
Mr. Zach Rhodes was nominated by Michelle Panepucci Here is what Ms Panepucci had to say, "Zach is always willing to help prospective and current students and their families. As an Admissions Counselor, he is personable, organized and efficient! He often brings new ideas to the table and works well with team members to improve processes. He deserves thanks for bringing his best self to work everyday. Thanks, Zach!"
August 2022 Nominees
Ms. Tasha Taylor was nominated by Rhonda McCullough. Here is what Ms McCullough had to say, "Less than a year ago, Tasha accepted the position of Executive Assistant to the Provost and began tackling the challenge of learning a brand new job. She not only had to learn all aspects of that job but she also had to take on the role of teaching the Administrative Assistant's on campus the process for making changes and adding courses in Banner — something she, herself, had just learned. She did an amazing job of teaching that information and handled it with dignity and grace. On top of all of that, she continues to do a phenomenal job as our Staff Council Chairperson — a position that can be difficult and, at times, thankless. Staff is very fortunate that she has taken on that role. Thank you, Tasha!"
Mr. Ryan Glanville was nominated by Katie Cooper. Here is what Ms Cooper had to say, "Ryan serves as the BOG representative for the Staff Council.  He is always informed and asks pertinent questions to ensure decisions will benefit and support staff as a whole.  He is not self-motivated in this often-thankless position at all.  He is a true professional during tough conversations.  Every interaction is respectful and polite with BOG members."
May 2022 Nominee
Michelle Panepucci nominated Missy Thornton. Here is what she had to say about Ms. Thornton: "Missy greets each visitor to campus with a warm and friendly smile. She takes extra time to make sure they are directed appropriately and shows genuine interest in helping them. I would like to recognize Missy for this because that extra care makes prospective students and their families feel comfortable and welcome. As her supervisor, I have had several compliments from visitors and other staff members about how Missy's pleasant personality shines through not only in person but through the phone line as well. Thank you, Missy for serving as positive resource in our office."
April 2022 Nominees
Mr. Robert Saas was nominated by Joe Mills. Here is what Mr. Mills had to say, ""This guy does everything, not only for the maintenance side of things but for all staff and students. He is 100% WLU. If you have run into him you walked away with a smile and probably a favor or job completed by him."
Tasha Taylor nominated Cyndi Gallaway, Here is what she had to say about Ms. Galloway. "I would like to recognize Ms. Cyndi Galloway for stepping in while I was out on extended leave. Thanks to her amazing work ethic and support, the Provost Office ran smoothly and efficiently while I was away. The Provost Office is grateful to her and appreciative of her dedication to WLU. THANK YOU, CYNDI!!"
 Tasha Taylor nominated Kayla Waialae. Here is what she had to say. "I would like to recognize Ms. Waialae for her help in the Provost Office while I was out on extended leave and her continued support when I returned. I am thankful to have such supportive colleagues to lean on in my time of need. Thank you for being such a great coworker!"
Tasha Taylor nominated Maureen Golick. Here is what she had to say about Maureen's terrific work. "I would like to recognize Ms. Golick for all her time and effort during my transition to the Provost Office. I deeply appreciate your time and effort to help whenever I am in need. Your continued support and all of the help you provide to me has made my job so much easier. I appreciate you!"
Chris McPherson nominated Gabriela Barbosa. Here is what he had to say: "Gaby has been integral not only now, but in the past in helping explain processes and how to utilize functions in Sakai. Recently, Gaby helped present information on using the Sakai Gradebook and took time after the presentation to discuss this with me in more detail. Gaby has always been willing to take extra time to help me understand how to best utilize Sakai."
February 2022 Nominees
Sarah Schimmel nominated Sara West. Here is what she had to say: "Sarah has gone above and beyond with pulling data for numerous accreditation needs for the department of education. She has organized key assessments and field placements within Livetext for every student and faculty in education. She's drafting over 18 specialized program assessment template, an annual report for CAEP, a Title II report for the US Department of Education. I know she's doing an equal about of work for other reprograms as well. She has spent a great deal of time in workshops and doing their out of workshop required work for Faculty Success. Sarah is quick with her assistance and very patient to help others. She's a valued for her dedication to the University."
January 2022 Nominees
Ann Saurbier nominated Vince Sirianni. Here is what she had to say: Vince has been an invaluable resource to the MBA program across the last several months. With the loss of the former program director, he has been consistently willing to assist me in addressing the program issues that have arisen. In addition, and most importantly, his steadfast dedication and responsiveness to the MBA students has enabled them to register for classes, make adjustments to their schedules and get their questions answered with the highest level of customer service. He exemplifies the characteristics of a Terrific Topper!
Kate Billings nominated Diann Nickerson. Here is what Kate has to say about Diann's terrific work: Campus Ministry was outside on the first day of Class with the Office of Student Life handing out snacks/breakfast bars/ etc and helping students with directions & questions on the first day of school which was bitterly cold. I know Diann isn't necessarily a "Staff" member here since she isn't hired through the University, but she stood out in the cold with me at 8am and does a lot for our students in just her first semester here!
Ronnie Hulewicz nominated Karen Gerardi in the Learning and Student Development Center. Here is what Ronnie had say about Karen's terrific work: Very hospitable when visiting LSDC; offered me coffee and just all around made me feel welcome in that office space.T